5 tags
Watch
THERE'S A LEEK IN THE BOAT!!!
Watch
After Earth | Teaser Trailer
3 tags
1 tag
Your Weekly Case of the Mondays..
99problemsbutapitchaintone: Too much!
"According to Jamie Foxx—and despite what you may have heard so far—Quentin..."
– http://www.gq.com/moty/2012/jackson-tarantino-foxx-waltz-django-unchained-moty-2012?mbid=social_twitter_gqmagazine (via officialdjangounchained) Oh yeah! Mr Walt, looking foxy!
Django Unchained: UNCHAIN YOUR CREATIVITY FOR THE... →
officialdjangounchained: Sony Pictures, Sony Electronics and award-winning writer/director Quentin Tarantino are teaming up to give aspiring international filmmakers the chance to capture their own make.believe moments in the Django Unchained Movie Aspiring Filmmaker Contest and win Sony's Flagship Interchangeable Lens… Only 2 days left to enter!
Everyone needs a pug in their life!
nickholmes: Pug life.
5 tags
Watch
#Skyfall Royal World Premiere livestream from 5pm!
When you start having recurring dreams with your...
99problemsbutapitchaintone: Yep….been there. Done that.
Way to Blue – A Global Digital Communications and... →
London Film Festival's Most Anticipated…
9 tags
10 tags
7 tags
3 tags
Watch
TOTAL RECALL full trailer lands on MSN!
6 tags
Watch
That's right, the new #Skyfall vlog arrives on MSN!
3 tags
Watch
Total Recall footage! Excited!
Handy Hand Signals
nickholmes: Handy guide. 
Random BLOG of the day! →
Random GIF of the day →
6 tags
Watch
ParaNorman Trailer
Watch
Tom Cruise running down a building. Hell's yeah! New Mission: Impossible Ghost Protocol trailer arrives!
Watch
I wish I could sing like that! suqmidiq: What happens to me around more able singers than I. And Beyonc'
4 tags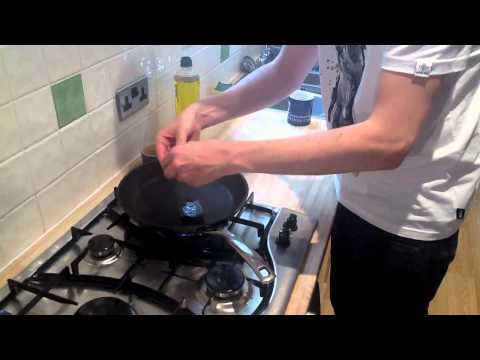 Why I feel a fraud...
To the unaware Tumblrer, stumbling upon this blog, it must sound interesting: Crazy Russian life in London. "Why, I do wonder what this lassie gets up to?" But increasingly, they must get disappointed, as there has been little craziness and even less blogging. Really. I should change my name to "Boring Anglofied existence in limited areas of London". Lately, I feel like I have been failing...
Healthy Fail
nickholmes:
5 tags